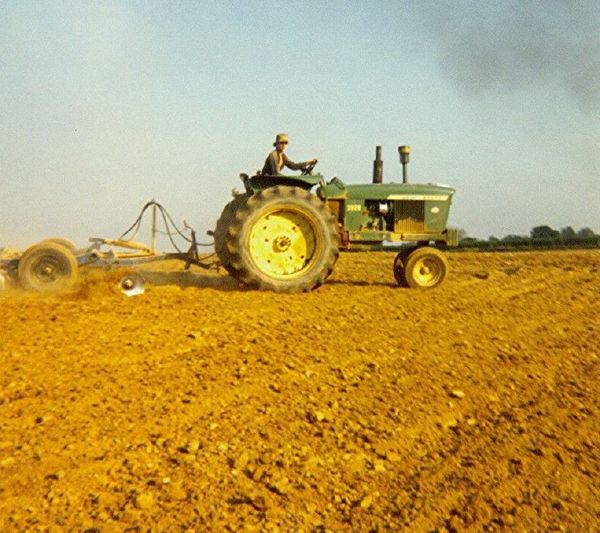 Carl Bell: Tennessee Fuel 
Most things fit nicely in boxes, where they're kept neat, organized, and safe. Our minds love to compartmentalize and keep things in metaphorical boxes as well. So does the music industry. Yet sometimes, no matter how hard we try, everything's not always going to fit or stay in that box. Case in point ...Carl Bell. 
You may know Carl as a founding member of the multi-platinum selling band Fuel for which he was the principal songwriter--lyrics and music--for numerous rock hits such as "Shimmer," "Bittersweet," "Innocent," "Falls on Me" and many others. He also penned the song "Hemorrhage," which was a #1 Modern Rock song for more than three months, named Billboard magazine's No. 5 Rock Song of the Decade and Billboard's No. 6 Alternative Rock song of the last 25 years. He also co-produced all four of the first Fuel albums, one of which was Grammy-nominated, as well as toured worldwide with the band playing in clubs, arenas, and stadiums, and even performed at a presidential inauguration. That sounds like a rather full box. 
But what you may not know is that before all the success, before the million-selling records and the worldwide touring with Fuel, Carl was just a guy growing up on a farm in Tennessee? How does that fit into that rather full rock 'n roll box? 
"Everybody comes from somewhere, and for me it was the rural south," says Carl. "I grew up raising horses and cows, wheat and soybeans. I was driving a tractor by age 12 or 13…and not with my dad sitting on the fender supervising…I'm talking by myself. I'd come home from school and Dad would say he needed the back field plowed or disked or whatever, and I'd hop on the tractor and take off. No cab, no air conditioner, just out there on that tractor doing farm work. And where I grew up, that was normal for a 14-year-old guy on a farm. That's just what was done. 
"I also picked cotton by hand; I don't know anybody else who did that…and I don't recommend it. When I was little, my mom had modified a pillow case with a strap sown on it to drag down the row behind me to fill with the cotton I picked. As I got older, I graduated to the big 14-foot sack that you dragged behind you. When you reach in to pull that cotton from the boll, those dry boll tips run up under the quick of your finger nails and you'd have some rather mangled hands by the end of the day. As a kid, those were not some of your better days! Still, for the most part it was mostly enjoyable and there's just something rewarding about growing up on a farm." 
So when a sequence of events found Carl off the road from Fuel and back home in Tennessee, thoughts of stepping outside the Fuel band box began to take root. 
"It all began years before while I was on tour with the band Fuel, when I got a call one day from my Mom. She said she wanted to tell me that my Dad was the guest of honor at our annual family reunion and she just wanted to let me know so perhaps I could be there. Well, she knew I probably couldn't due to my tour schedule, and I of course could not attend, but after I hung up I felt kind of bad, and out of the blue this song for my Dad starting coming to me. So I started pursuing it and before long, I had written a thank-you song for my Dad. Very personal and very autobiographical. My sound man, Randy Lane, recorded a video of me saying, 'Sorry, I can't attend, Dad, but here's a song I wrote for you and I'm sending it in my stead.' My family played the video at the family reunion and everybody seemed to appreciate it. Of course, for my Dad, I'm not going to write a rock song, so the song was a country song. And that was basically the beginning of my venture into country writing. That song is the song "Dad" that is included on this first album." 
"When my Dad passed away in 2010, I went and stayed with my Mom for a few months to help with the transition. My Mom and Dad were married for 52 years. Now my Mom constantly watches GAC and CMT or has a country radio station playing in the background. So while I was there, I began to hear all those country songs again. One of the songs that was big at that time was Miranda Lambert's 'The House that Built Me.' That song really clicked with me there, because here I am in the house that built me, and down the road is the house I grew up in, and I could just really relate to it. It's such a great song, it really piqued my interest, and I just found myself then just writing and wanting to write more and more songs in that genre. It was cool to reconnect with my roots there, because we had always had music playing on the radio growing up. Every Saturday, American Country Countdown was on, and I always loved 80's and 90's country with bands like Restless Heart and others. Steve Wariner's 'The Weekend' is one of my favorite songs ever, and a song I've always used to warm up my voice, and I still use to this day. Also, I've always said if I get to heaven, and the angels don't sound like Emmylou Harris, I might be disappointed, so it was nice for me to reconnect with country and the songs I'd grown up hearing." 
Following that, Carl continued to write more and more country songs, and soon the songs started to accumulate and before long he found himself with a batch of material. When an old manager called up one day and asked what he'd been up to, Carl sent him a bunch of country songs. He called back immediately. "Hey, you gotta put these songs out there!" 
"Well, I'd kind of enjoyed being off the radar," said Bell, "and was not particularly interested, but after years of trying to convince me, I finally said yes." The result is this first album, Tennessee Fuel. An album that Bell not only performed all the music and vocals, he also produced, arranged, engineered, and even mixed. "I've been recording my own demos for a long time and to be able to do a complete project in-house, with just myself and the gear was especially rewarding. I had a drummer come in and replace my drum programming, but other than that, the rest was on me. 
The album will be the second release in twenty years for Bell's label, Moon Chair Media, which also released Fuel's Porcelain EP and contained the hit song "Shimmer." That album was at the beginning of a nice career arc, one that Bell hopes to continue with Tennessee Fuel. 
"When a friend heard about the project he called me up and said, jokingly, 'Man, it's your birthright to do a country record! It's in your DNA!' Well, I don't know about that, but the country life is certainly one I'm intimately familiar with, and this has been a lot of fun." 
So with this new album Tennessee Fuel, Carl is definitely stepping out of the old box. But with his past history and his country roots, it all feels like a very natural progression. And if there is one thing that has always been a constant in his life, it's been music. So perhaps, if we forget all the genres and just think of this all under another category, it somehow all remains neat and organized, only in a much, much larger box. A box we all just simply call … music. Something we all embrace and enjoy.